The perfect blend of scale and intricacy
High end machinery coupled with an extraordinary workforce helps us weave magic in our products. The manufacturing unit follows the highest international standards of production and ensure the highest quality and timely delivery of your orders. We look forward to working with you.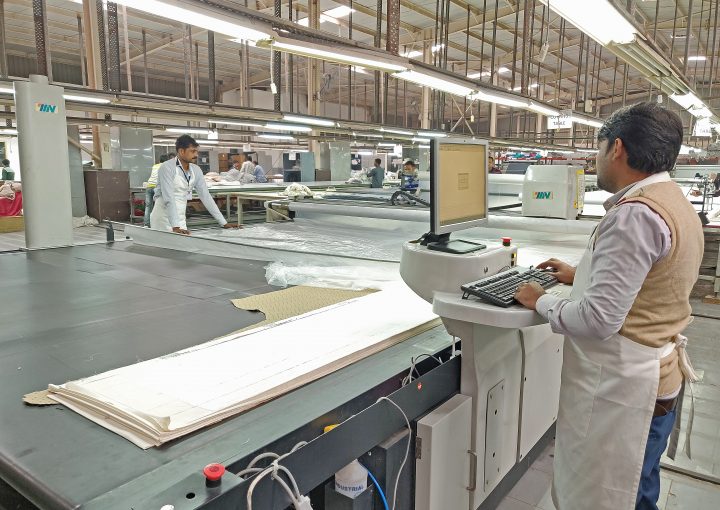 State of the art manufacturing
Sewing
Skilled Tailors are adept at sewing a variety of product ranging from Duvet covers, cushion covers and even binding on quilts on up to date machines.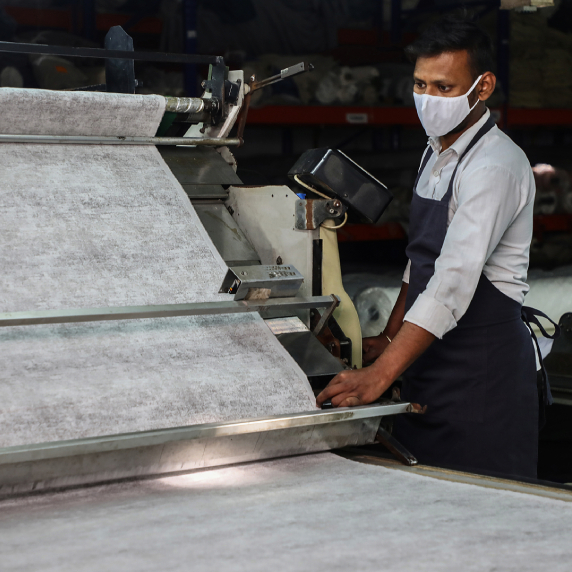 Layering Machine
Automated layering machine for narrow width fabrics allows for precision cutting through multiple layers of fabric.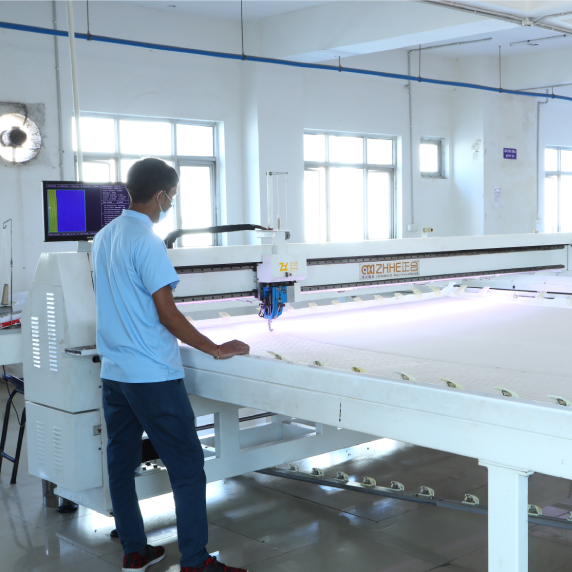 Automated Quilting
The marvels of technology where a single needle is able to quilt a variety of patterns once it has been programed to do so.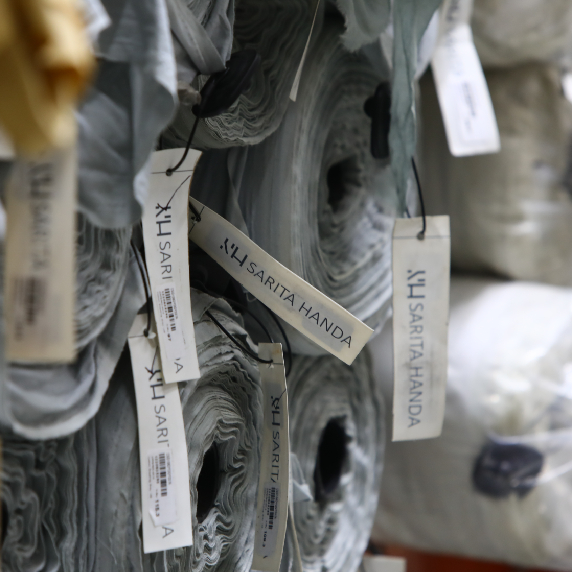 Fabric Inventory Control
RFID labels being scanned in the fabric store.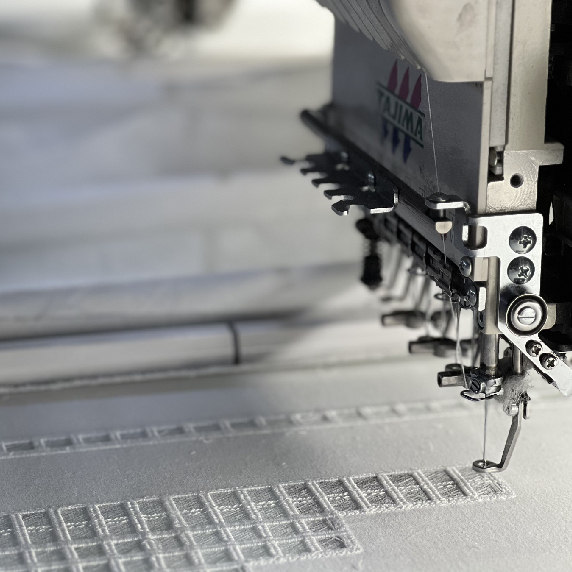 Computerized Embroidery
The skill of the designer is in programming the design keeping all that is perfect as well as imperfect. We then use the multi head machine to embroider so that there is consistency.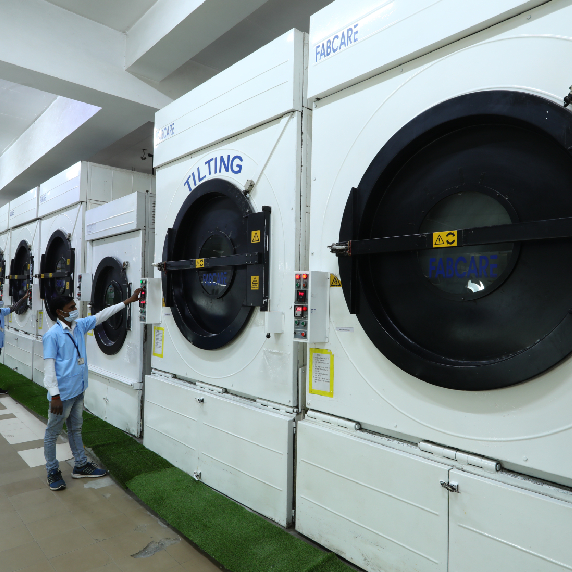 Laundry
A fully equipped laundry for both machine washing and dry cleaning.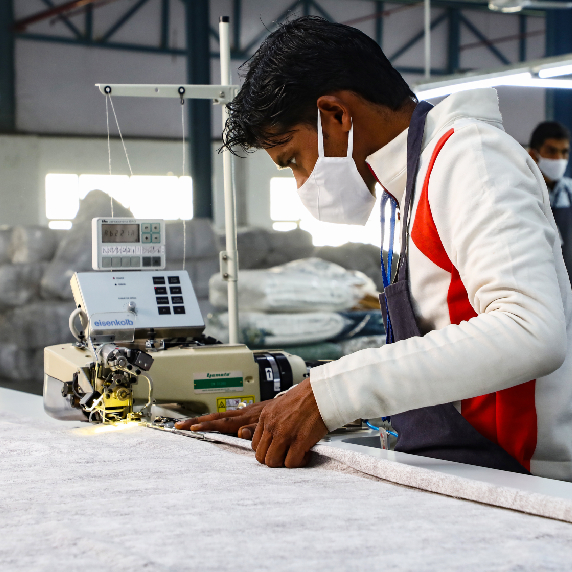 Blind Hem
An important part of the drape plant, with the blind hem machine we assure high quality of our drapes. The sides and bottom therefore have an invisible stitch.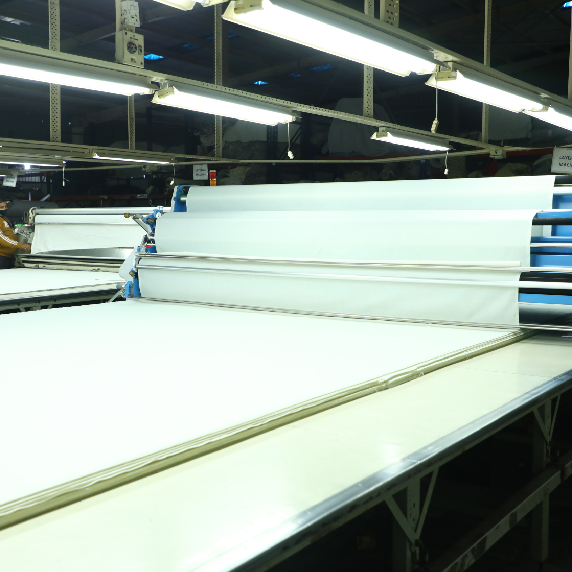 Layering Machine
Automatic Spreading machines are used in the layering of large rolls of fabric. A spreading table is often used in order to evenly roll out and spread the fabric so that it can be cut for each garment piece. This machine is especially for wide width fabric.
Cutting Machine
A straight knife cutting machine is equipped with a variety of cutting tools to cut cloth in bulk. These kinds of metal saws are suitable for use for most textile qualities.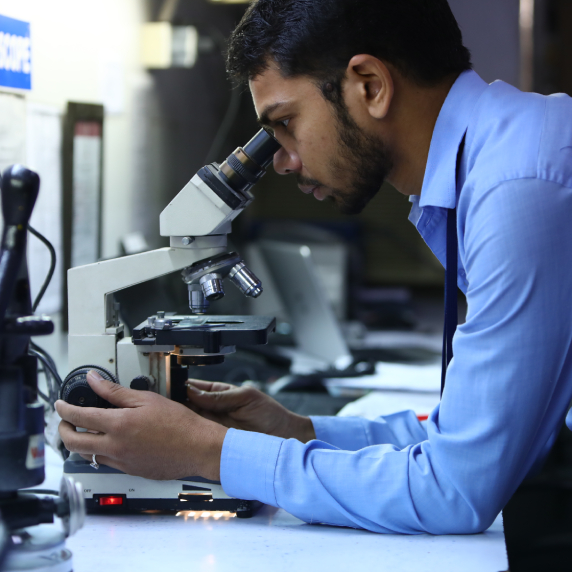 Laboratory
A well equipped testing laboratory capable of testing – fabric weight, thread count, yarn size, pH value, tensile strength, tear strength, seam strength, colour fastness to crocking, colour fastness to water, colour fastness to laundering – accelerated, colour fastness to perspiration, pilling resistance, button pull test, dimensional change after home laundering, abrasion.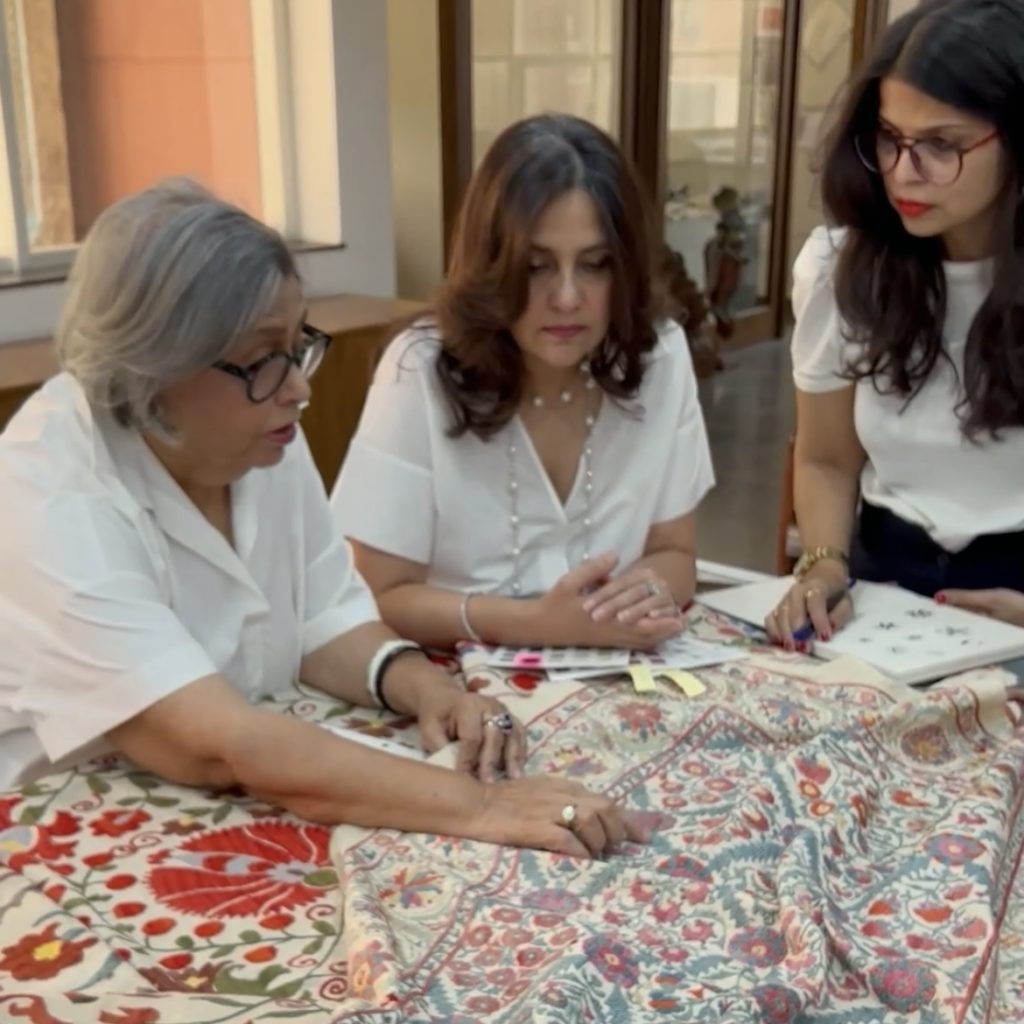 Design and Development
Design is at the heart of it all. Conceptualizing a collection referencing vintage documents.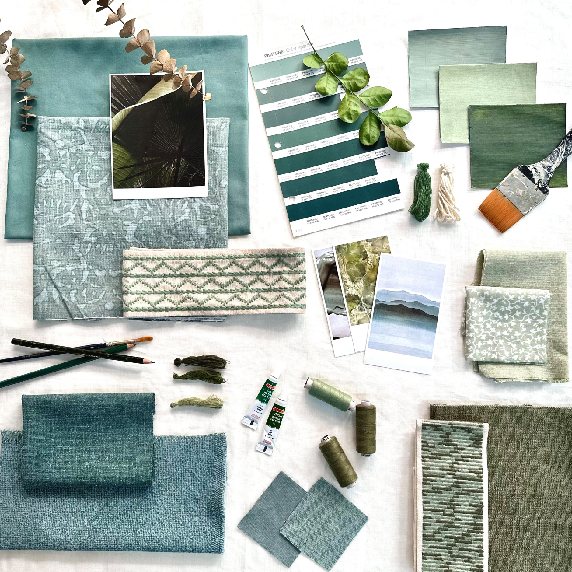 Design & Development
Work in progress – creating a mood board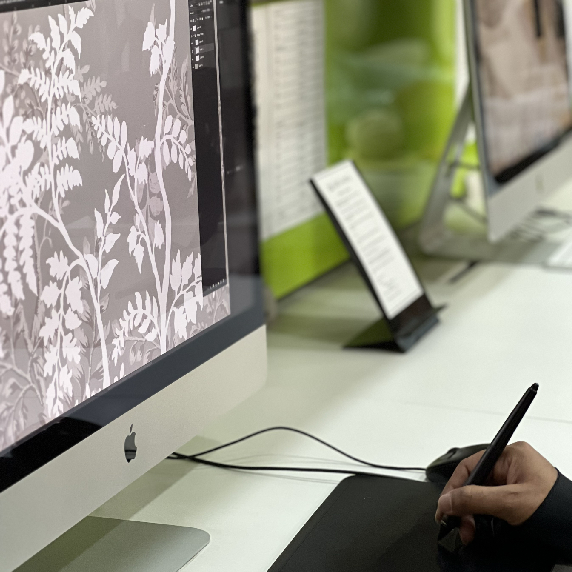 Print Development
Putting technology to use, creating design repeats and colour separations.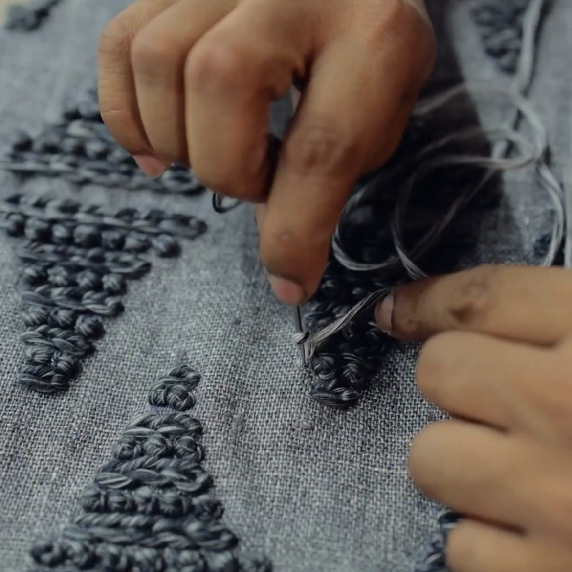 Hand Embroidery
Multiple strands of yarn in tonal colours creating texture with hand embroidery.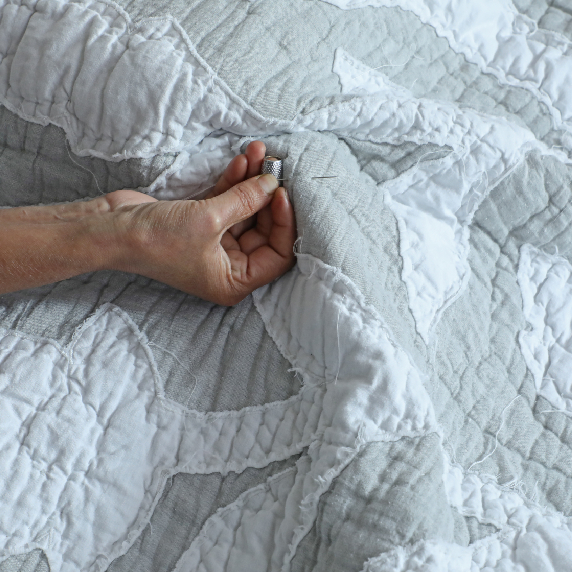 Hand Quilting
Skilled woman artisan working from home, hand quilting one of our quilts.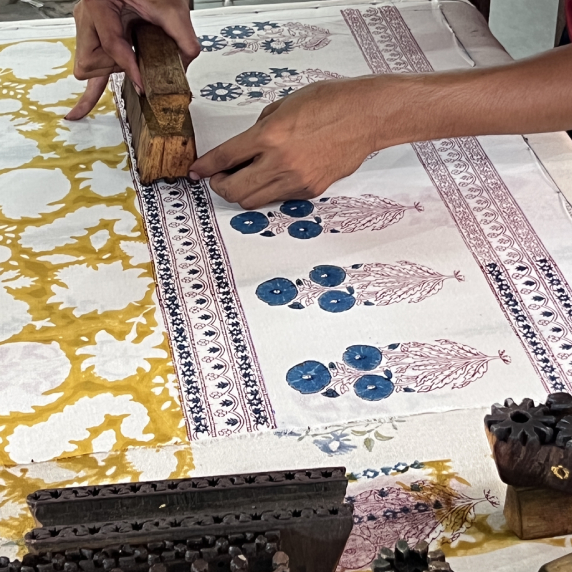 Hand Block Printing
The process of printing patterns by means of engraved wooden blocks. It is one of the earliest forms of printing capable of yielding very artistic results, some of which are unobtainable by any other method.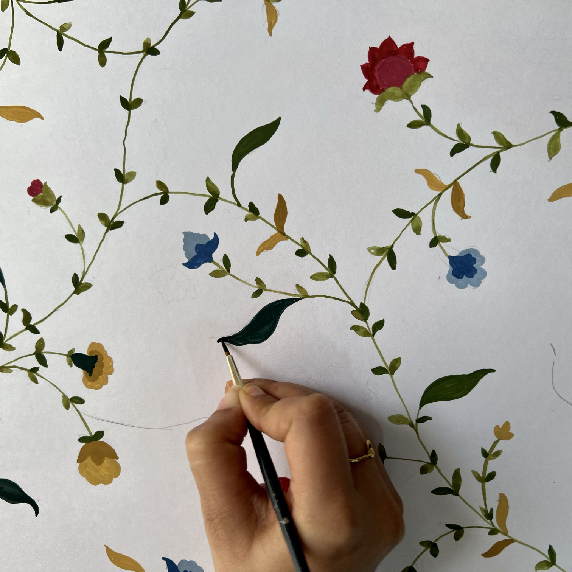 Hand Painting
An Artist hand painting an artwork that could become an embroidery or even a print design.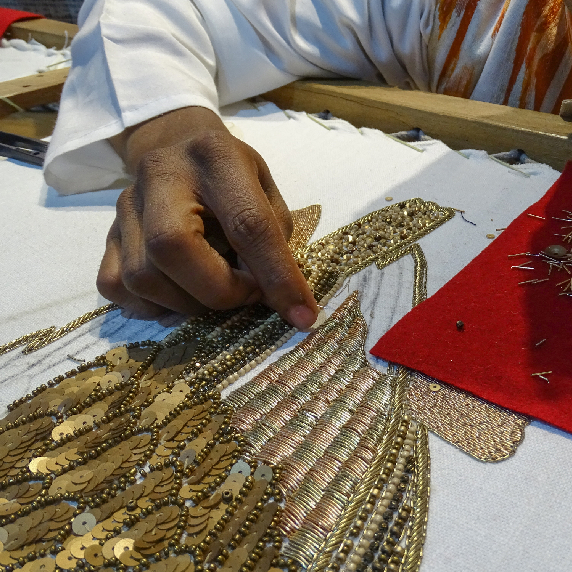 Zardozi Embroidery
Zardozi embroidery involves the use of metallic bound threads to create intricate designs on fabric.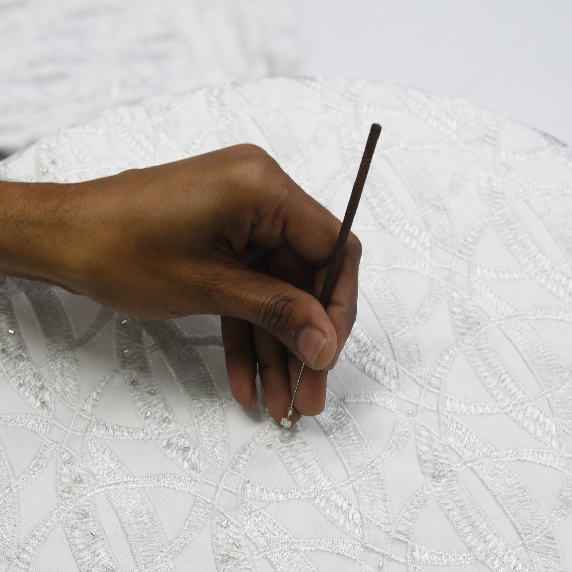 Hand embroidery
Embroidery being done by hand both threadwork and sequins by highly skilled craftsman.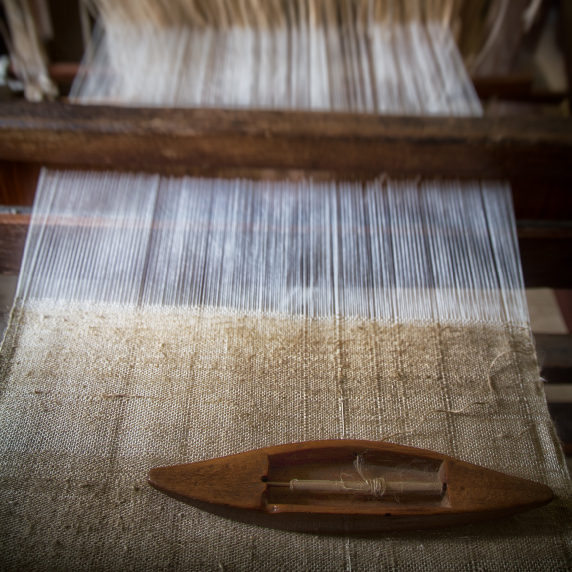 Hand spun hand woven fabrics
Hand spun and hand woven silk fabrics from the east of India and cotton fabrics from the North and South are an important part of our collection.
Elevate your business, or your lifestyle.